How to help?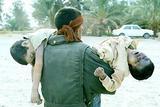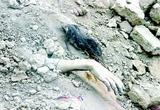 Some of this information may sound repetitive, but here are some of the ways you can make a donation to help the victims of Bam earthquake:

If you live in USA:
The U.S. sanctions against Iran, make it rather difficult to be choosy about the way you help. In short, you can only donate to a U.S. charity that has applied and received special permits to transfer funds and/or supplies to Iran. Sending money directly, wiring it to a local charity with more direct control or transmitting funds to a relative to make the donation on your behalf can all be interpreted as violation of U.S. law and are subject to prosecution. Will all who may do this be charged? nobody knows. But you CAN be and who knows where it may be used against somebody. So, you basically don't have many choices as to how you wish your money be spent. I know this may be ridicules and unfair, but this is not the time to fight the system as urgent help is needed. My first choice still remain Mercy Corps. You can make a donation on-line, call them at 1.800.292.3355 ext. 250 and use a credit card to make a contribution, or send a check to: Mercy Corps, Iran Earthquake, Dept. W., PO Box 2669, Portland, OR 97208-266
If you live in Canada or Europe
(plus most of the world that has a relationship with Iran):
Nobel peace prize winner Shirin Ebadi has accepted the task of collection of donations and overlooking its distribution. There has never been a doubt in her integrity and you can feel confident she will make the right choices when it comes to how the funds are best allocated. You can wire funds directly to her (even small amounts are important and welcomed) from any bank in your country by using the following transfer information: Name: Shirin Ebadi , Account No. 8080, Name of financial institution: Saderat Bank of Iran, Branch: Yousef-abad Ave, Kalantary square Branch, Location: Tehran, Iran.
If you live in Iran
:
I am told there are collection boxes and fundraising drives at many street corners, offices and other public places. Once again, I personally would not donate to Red Crescent (you make your own decision) as I have personal doubts about the sincerity and trustworthiness of those at the top that have control of the funds. If you can find a way to get money to those directly involved with the everyday rescue and medical tasks, I am certain chances of fraud are much lower.

Whatever you choose to do, please give generously and put aside your own political or personal feelings. The children who have lost their parents or the mother who lost all her kids don't have anything to do with whatever it is you may or may not like about the government of Iran and those in charge. Tonight in the freezing temperatures of desert night, they need a heating source and a blanket and our donations can buy both. I trust you will do the right thing.
Posted by Pedram at December 28, 2003 11:43 PM